This page will be your hub for quizzes about your favorite WWE stars. How well do you know your favorite wrestler? How well do you know some of the greatest wrestler's of all time? Each quiz features 10 trivia questions for you to answer. Thank you for checking out our WWE quizzes 2018 page.
Take some of our WWE quizzes 2018! 
Personality Quizzes (Click The Photo To Take The Quiz!)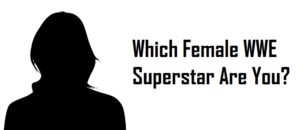 Individual Superstar Quizzes:
Other Quizzes:
Make sure to let us know in the comment section of each quiz how you did! We will be expanding this page as more time passes! If you have a request for a quiz that you would like to see, make sure to contact us our leave us a comment below! Thank You!