We are still a few weeks away from the No Mercy Pay-Per-View but it is never too early to look into the future. Following No Mercy on September 24th, RAW will have another brand exclusive Pay-Per-View: TLC (on October 22nd).
When looking into the event, it looks like we could be seeing a couple of big absences from the show.
According to the advertising for TLC, both Brock Lesnar and John Cena will not be appearing at the event. The card is always subject to change, but WWE usually advertises Brock and Cena well in advance if they will be on the show. For comparison, Cena is being advertised right now for Survivor Series (Brock is not).
Here is a photo of the current advertising for TLC: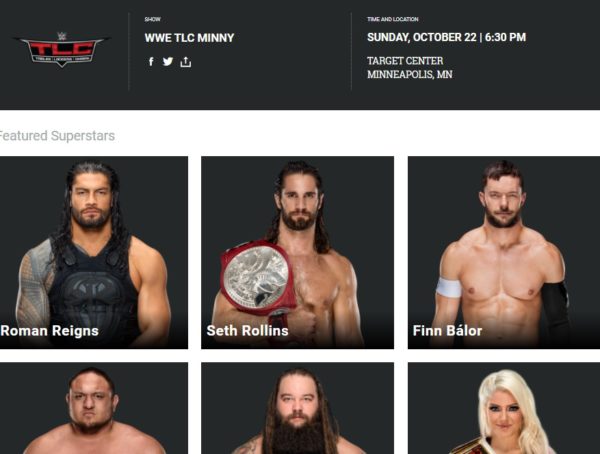 It would make sense for Cena not to be on the show as he will likely be filming the new: Transformers spin-off that he was cast in. As for Lesnar, it remains unclear what will happen with him or his Universal Championship. We will have to wait and see at No Mercy. Based on advertising alone, it looks like he could be taking some time off.
Here are the matches that we think could happen at Wrestlemania 34
Let us know what you think in the comment section below.